The Work First Foundation welcomes the 2017-2018 Work First Fellows to the start of their service year run in collaboration with America Works. This cohort includes recent graduates from Columbia University, Duke University, University of California-Berkeley, University of Michigan, Villanova University, and a Fulbright scholar. This impressive group of young professionals held internships with local, state, federal and foreign governments, worked as mentors to at-risk populations, and led innovative research projects. This year each fellow will have the opportunity to help adults living in poverty gain meaningful employment. Additionally, each fellow will complete a research project aimed at finding creative solutions to complex problems in the fields of workforce development and urban poverty. Meet our fellows below!
Frances McGinley
San Francisco, CA
Frances McGinley is a recent graduate of the University of California, Berkeley where she received a B.A. in Social Welfare and served as the President of the Berkeley Student Foundation, a non-profit designed to support first-generation students. While at Cal, Frances was also the director of an organization dedicated to preventing sexual assault on campus (Greeks Against Sexual Assault) and taught an undergraduate class on positive psychology research. She is particularly interested in public policy, strategic planning, and curriculum design. Frances is passionate about generating innovative solutions to address urban poverty and she is excited to see how she will be able to contribute to the Work First mission as a Fellow this year.
Allison Spivack
Washington, DC
Allison Spivack recently graduated magna cum laude from the University of California, Berkeley, with a B.A. in Political Economy and a minor in History. Previously, she interned for a nonprofit that taught job readiness and communication skills to formerly incarcerated women. She also facilitated a course on European culture and politics at UC Berkeley, and interned for the Los Angeles Mayor's Community Engagement Office, where she helped develop a civic engagement program for high school students. She looks forward to this fellowship as an opportunity to have a direct impact on the communities of D.C. while pursuing research in areas related to structural inequality.
Jonathan Pizzutti
Washington, DC
Originally from Pittsburgh, Pennsylvania, Jonathan Pizzutti is a recent graduate of Villanova University with a Bachelor of Business Administration in Economics and a double major in Peace and Justice Studies. Seeking to address the systemic causes of poverty, Jonathan has worked in business creation, nonprofit consulting, community organizing, and international development. In particular, he has served as a Project Coordinator for the Villanova Innovation, Creativity, and Entrepreneurship Institute, a Strategic Consulting Intern for Opportunity Finance Network, an Economic Justice Intern for the Thomas Merton Center, and a Ron Cruse International Fellow in Nicaragua. Now, Jonathan is utilizing his position as a Work First Fellow to alleviate urban poverty through research that examines how to improve the well-being of city residents and community development that focuses on employment and education.
Adam Schutzman
Baltimore, MD
Adam Schutzman is from Bellmore, New York, and just graduated from Duke University in North Carolina. Adam majored in Public Policy with a minor in Spanish. He is passionate about criminal justice reform and looks forward to working with ex-offenders during my time in the Baltimore office. A few other notes about Adam are he is a movie aficionado. And his favorite place in the world is Cape Town, South Africa, somewhere he traveled to at the end of my sophomore year in college. He also loves playing tennis or basketball when he has free time.
Mikaela Santos
Staten Island, NY
Mikaela Santos is originally from Southern California and moved to New York City four years ago to attend New York University (NYU). She recently graduated with a double major in Politics and Applied Psychology. At NYU, she was Captain of the Varsity Golf Team and the President of the International Filipino Association. In addition, she has served as an intern in various capacities with several organizations. Most recently, she worked as a Research Assistant for NYU's Child and Family Policy Center and a Summer Intern for the Office of Councilmember Ben Kallos. In the near future, she hopes to return to California to pursue graduate studies in Public Policy. In her free time, she enjoys playing and watching sports, anything Disney related, binge watching Friends and Grey's Anatomy and finding the city's best boba spots.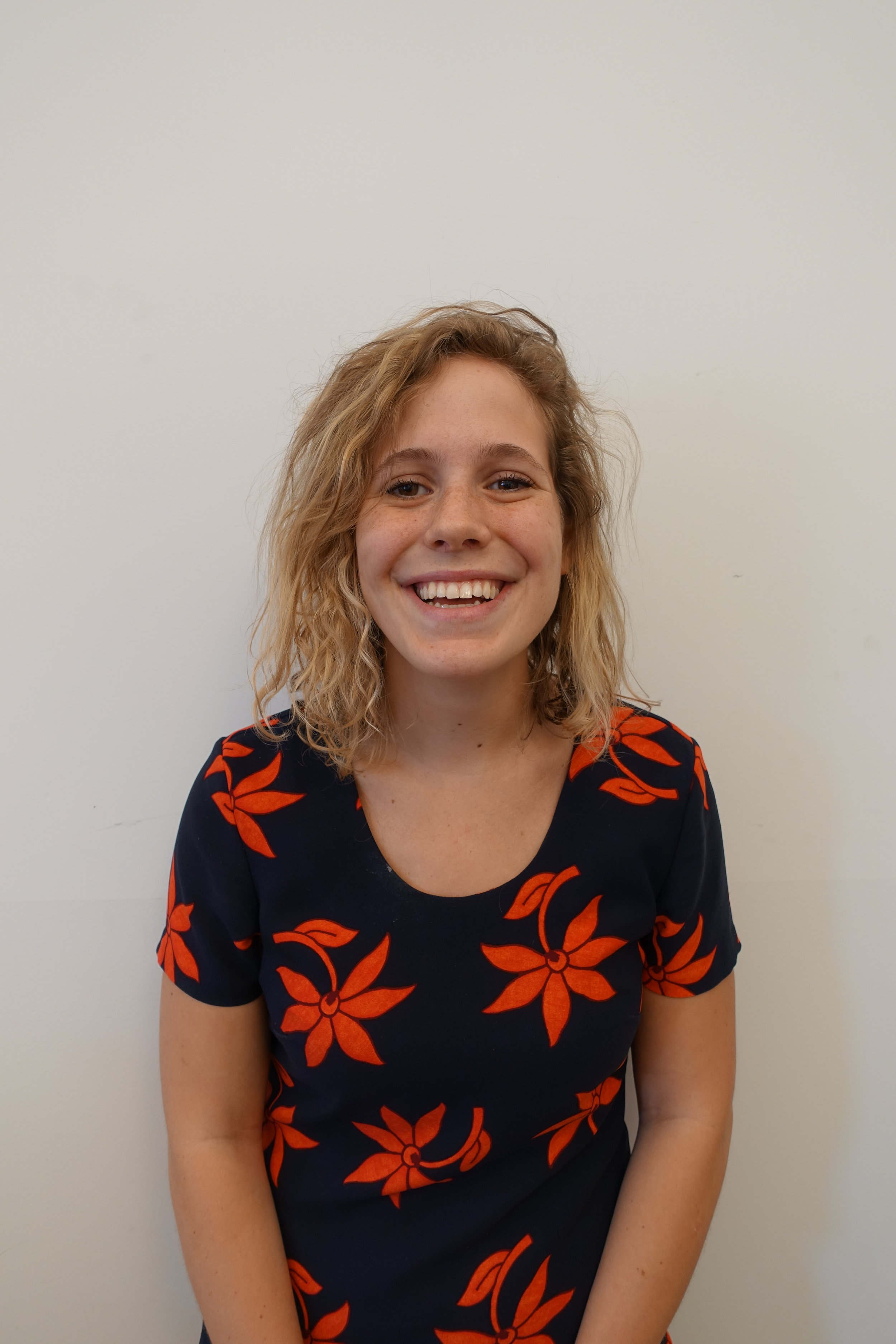 Ivana Osmanovic
Brooklyn, NY
Ivana is from the suburbs of Chicago where her family decided to immigrate to from the former Yugoslavia. She loves the Cubs and recently graduated from Marquette University in Milwaukee, Wisconsin; a place she called home the past four years. Ivana is excited to move to New York and begin this fellowship as a pathway to professionalizing her passion of community development. She is a spoken word artist and she has used the craft to engage with people in various places. She sees herself taking spoken word and storytelling and bringing them to the space where policy is created to better serve others.
Laurel Aberle is originally from Los Angeles, California. She recently graduated from the University of Michigan, where she received a Bachelor of Science in Neuroscience. She participated in animal research studies which explored sex differences in drug addiction. She is spending a year in New York City before attending medical school to earn an MD degree. She hopes to use her background in health and medicine to examine the relationship between unemployment and healthcare. She loves to travel and volunteer abroad, and hope to explore global health and employment disparities across cultures.
Originally from Philadelphia, Pennsylvania, Rachel is a recent graduate of the University of Michigan, with a dual Bachelor of Arts degree in Communication Studies and Environmental Science. Throughout her professional, educational, and extracurricular activities, Rachel spent most of her time trying to help others through philanthropic, development, and sustainability efforts. She is especially passionate about environmental sustainability and loves to research and learn about ways that people and the planet can live harmoniously. Her interest in environmental sustainability led her to her most recent position as an intern at the Fair Food Network, an organization dedicated to providing low-income communities with healthy, affordable, and sustainable food programs. This experience, which exposed her to a variety of challenges that low-income communities face, is what interested and excited Rachel to join the Work First Foundation. Rachel is thrilled to begin her work as a Work First Fellow and have the opportunity to have a direct impact on urban poverty issues through education, employment, and public policy research.
Sana Johnson
New York, NY
Originally from St. Louis, Missouri, Sana Johnson is a recent graduate of Boston University where she received her BA degree in International Relations with a minor in History.
At Boston University, Sana worked as a Student Ambassador for the Center for Career Development and Educational Resource Center, where she helped connect her fellow Terriers to the academic and career-related resources they needed. Sana's involvement with student organizations dedicated to empowering diverse groups on campus has inspired her to pursue a career characterized by activism and advocacy. Additionally, her internship experiences at both nonprofit organizations and government agencies have instilled in Sana a great interest in public policy.
Kate Shafer grew up in Atlanta, Georgia and Port Jefferson, New York but now lives in Brooklyn. She attended Elon University, where she pursued a B.A. in International Studies. Kate studied abroad in the Dominican Republic, where she interned with an organization serving disadvantaged youth with disabilities, and Italy, where she interned at the U.S. Mission to the United Nations. While on campus, she coordinated monthly Poverty Simulations and completed an honors thesis on Haitian-Dominican immigration and labor. After graduation, she taught in China as an Ameson Educational Ambassador. Interest in Cross-Strait relations then led her to Taiwan, where she was a 2016-2017 Fulbright ETA. Kate is excited to be back in New York and is looking forward to eating bagels, learning martial arts, and getting involved in her community.
Sarah Eller is a New York metro area native and a recent graduate of Stony Brook University, holding Bachelor's degrees in both political science and Africana studies. While at Stony Brook, Sarah became interested in poverty alleviation through a community service project she co-founded, which matched Long Island high school students from disadvantaged backgrounds with similarly-situated college mentors. Sarah also worked as an investigative intern with the Suffolk County Human Rights Commission, where she was involved in the enforcement of county, state, and federal anti-discrimination laws. In her senior year, Sarah received numerous awards for her research on the intersection of race and voting behavior and was inducted into the Phi Beta Kappa Society. At the end of this fellowship, Sarah will go on to attend law school and embark on a career devoted to public service.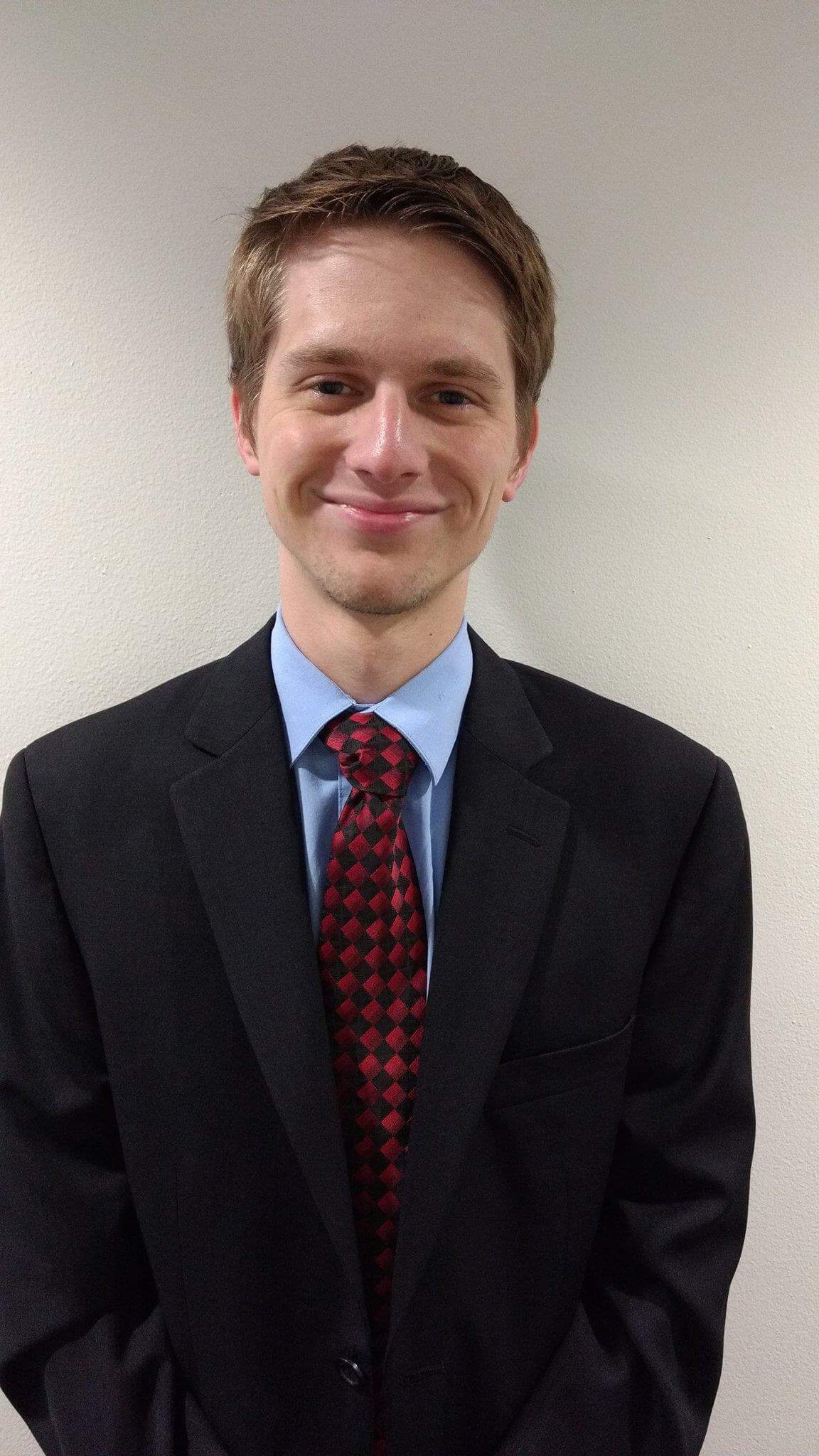 Tyler Leighton

Milwaukee, WI
Tyler Leighton is an incoming Work First Foundation fellow who is passionate about evidence-based public policy and its impact on the well-being of vulnerable populations. He holds a Bachelor's degree in Economics and International Relations, with a minor in Political Economy, from Michigan State University. Tyler's interest in economic and social policy started at a young age as a student in his hometown of Holt, Michigan, and has expanded through various extracurricular, academic, and professional experiences, including serving as a member of the College Fed Challenge team and the International Relations Organization, and as an intern at various positions within and around the government of the State of Michigan. Tyler is excited about designing policy to affect positive employment outcomes for disadvantaged populations by examining different incentive structures and strategies to effectively match individuals with gainful employment. His goal is to eventually pursue a Master's in Public Policy to continue developing his skills in quantitative research and policy analysis.